Colocation i Albertslund
Adeo Datacenter was established to provide better colocation at a more affordable price than the giants in the market - without compromising the solution, of course. We offer a wide range of products, including everything from 1U, 1/4 rack, and up to several full racks. We also provide entire data halls if needed.
At Adeo Datacenter, we take security seriously
- Fire monitoring with early warning system
- Fire extinguishing with oxygen-reducing gases
- Video surveillance of all areas
- Access control and logging for all areas
- Emergency power system with a generator
- Active cooling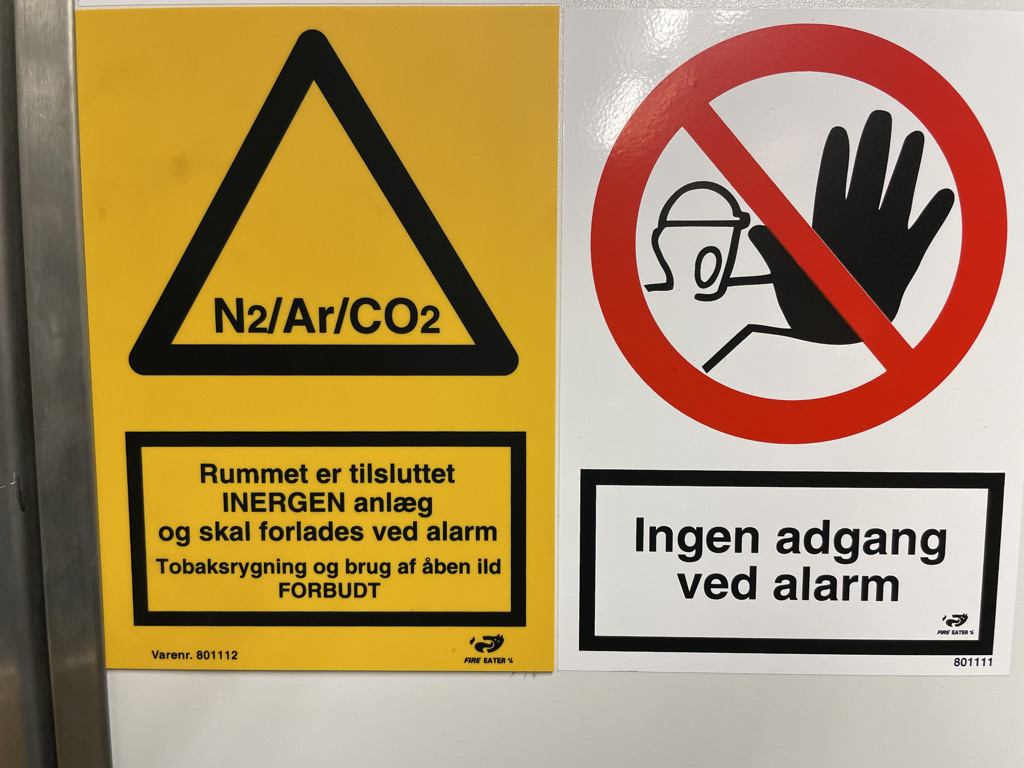 Neutral in more than one way
Data centers are some of the places where the most electricity is used, so it is important for Adeo Datacenter to use green power, derived from wind and hydropower. Adeo Datacenter aims for all power to be 100% CO2 neutral, so we are doing our part for the environment.
In the data center, we have a policy of being carrier-neutral, which means you can choose your network provider. You can also bring your own network to one of our peering points, where we can further transmit it to our infrastructure.
Security
Adeo Datacenter is ISO 3402 certified without remarks, which means that our workflow procedures are documented and followed to the letter. The entire data center is monitored, including access control in all areas, and to enter the data center, you must pass through an airlock.
NOC is always available
Our NOC actively monitors the entire data center to ensure that the network and more are exactly as they should be.
An early warning system has been set up so that we can catch any issues before they become problems.
This helps not only in limiting the problem but also in ensuring higher reliability for our customers.
ISAE 3402 Type 2
An ISAE 3402 Type 2 gives you, as a customer, the assurance that we meet various legal requirements and good IT practice. It is also your documentation that an authorized auditor has verified the security procedures we have established.
Reliable
Your company's servers are safely located in Adeo Datacenter's redundant data center
Good Network
The data center's network is redundant with connections to multiple providers worldwide.
Green Data Center
We strive to be a green data center and not negatively impact the environment.
Advantages of Colocation
Our entire data center is wrapped in security. From the moment you arrive at our building, where we have surveillance of all vehicles, people, and items entering our area.
To enter the data center, you need an access card, which, together with your PIN code, grants you access to the airlock, where you must pass through 2 doors.
Once inside the data center, you only have access to the hall where your cabinets are located, and you need your access card again.
All cabinets are also protected by a 3-digit code that you are allowed to set yourself.
While you've been through the data center, you've been monitored down to the smallest detail, and you may have met one of the guards who perform routine checks in the data center.
The network in the data center is neutral, which means you can choose any provider you like, and we are happy to assist and support all providers.
We have a large network of peering points where we can transmit data from our infrastructure.
Our network is monitored by our NOC, so we can catch any issues before they become critical.
Colocation allows you to scale your business, and we have the capacity, whether you need a single cabinet or an entire data hall.